The Religious Society of Friends—also called Quakers— has been holding Meetings for Worship in New York's Hudson Valley for over 300 years. We are a community of faith that is based on the belief that there is that of the Divine in everyone, a Living Presence among us to teach us directly. We believe that the direct experience of the Divine is possible and given personally to everyone, no exceptions.
Our Meeting for Worship is at the center of Quaker life. Because we rely on the direct experience of the Divine, there is neither pastor nor a program. We gather together in expectant silence, centering on God – the Divine Presence, the Spirit, the Seed, the Christ Within, and the Inward Light.
Quaker silence is not an emptiness needing to be filled, but a contemplative openness to the Spirit of God.
In silence, Friends seek a stillness within, a quieting of the busy mind and internal monologue that allows awareness of God to cover us, as individuals and as a group. It is there that our worship begins.
Quakerism is a faith of personal experience and direct communion with God, a faith of continuing revelation, and a faith of living our values in the secular world. All who seek to deepen their spiritual lives are welcome!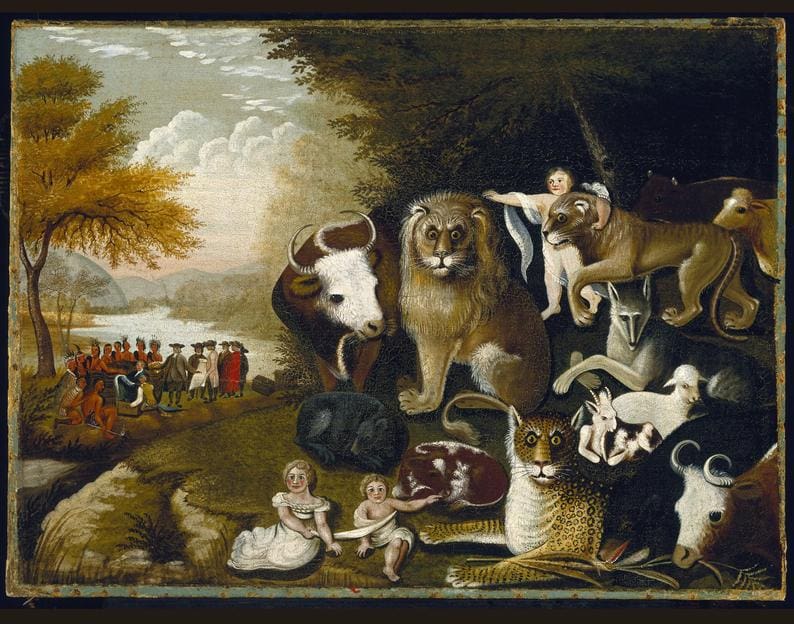 When I came into the silent assemblies of God's people, I felt a secret power among them,
which touched my heart; and as I gave way unto it I found
the evil weakening in me and the good raised up…

Robert Barclay – Apology (1676)
Our way of worship is simply to come together in stillness.
We sit in silence, and wait expectantly, with an open heart, for a spoken message or prayer or ministry that may arise. From this have come revelations of the love and guiding will of God, revelations inwardly experienced that may be shared in words with others present and expressed in attitudes and action. There is no pastor, clergy, hierarchy, written creed or preprogrammed worship in our meetings.
When I feel drawn to share something in the quiet meeting for worship,
I simply rise and say it as briefly as I know how, seeking ever to keep close to the root, and
to avoid all vain and distracting ornamentation.
Douglas Steere, A Quaker Meeting for Worship (1941)
Our commitment is to living lives that outwardly attest to this inward experience. We believe that each person has a role to play in the world around us and in the preservation of the natural world.
The truth of that experience has been shared by Quakers round the world for hundreds of years and among Friends who have come to worship in Dutchess County since the early 17th century, arriving in Poughkeepsie in 1811. We are Quakers of all ages, religious backgrounds, races, education, political parties, sexual orientations, gender identities, abilities, and stages of life. We are a diverse and inclusive community of people who support each other in our spiritual journeys and work for positive change in the world.
Everyone is welcome. Please join us as you are!
Your First Meeting for Worship
The Meeting for Worship is the heart of the Religious Society of Friends.
Here's what our meeting for worship time looks like:
Sitting Quietly
With an awareness of the Divine Spirit, usually for one hour.
Listening Thoughtfully
If someone is moved by the Spirit to speak, including children for a time before or after a children's program – sometimes an entire meeting for worship passes in silence.
Shaking Hands
When worship ends and greeting those around you in fellowship.